The next morning I continue my journey alone. On one hand it seems I meet lots of great, new people, on the other hand I have to leave everybody immediately behind.
But today I have to face very different problems. While it is still relatively cool in the morning, the temperature rises soon relentlessly. The weather forecast has announced 38° Celsius. Since I'm in Hungary, the landscape has become much wider and more open. That also means there is much less shadow.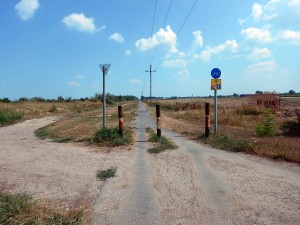 While I'm driving it feels less hot due to the airwind. But if I stop, I dive into a wall of heat. Thank God I can transport 4.5 litres of water.
On the third day after Vienna, I get slower and slower. Not only does the heat exhauste me. I can also feel the 250 km of the last two days in my legs. So I sit completely beaten down next to the road, eat a honey melon and think about how I should ever reach Budapest today. That's when another bicycle travelist rides down the road. This is my chance! We start a conversation, and it turns out that the man is an Englishman on the way to Istanbul. And his goal for the day: Budapest! I ask him if can join him and he replies a pleased "Yes, of course!".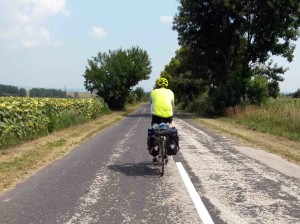 But I have nothing to laugh after the first five minutes. The Englishman wants to be in Budapest at 3:00 am. That means we go incredibly fast. Almost 30 km/h. Did I mention that it is fucking hot?
Actually we manage to roll down a two-lane highway into Budapest at 3:00 am. After we split I first take a break in the shadow of a thicket. At least I am now two hours earlier in Budapest than expected.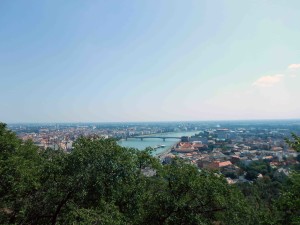 I put the gained time to great use by visiting the city centre. Budapest also has some beautiful buildings.
The Great Synagogue: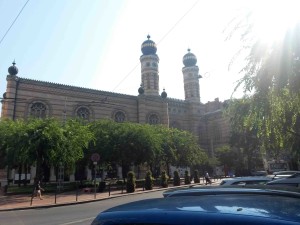 St. Stephen's Basilica:
Royal Palace: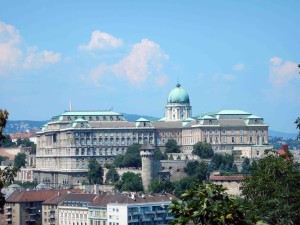 In the evening I check in a youth hostel. Here I notice for the first time that my rhythm has changed enormous. While some guests start into the night life at 10:00 pm I can already hardly keep my eyes open at 8:00 pm. Usually, I build up my tent before sunset and then go to sleep. I also wake up with sunrise.
Date: 06. August 2015-08. August 2015
Das könnte dich auch interessieren: