The next morning, I start for the first time in the day with real hungry. Quickly, I am in the next bigger village and search the village shop and a bakery. But nanu? Why does everything have to? There's schwant me: today is Sunday! During my tour, I'm quickly out of the ordinary in a completely different, own rhythm that relates more to the day and not the week. Now well. Then there is today only a few remaining fruit slices and the rest of the trail mix. But I don't even have even that for me alone, in Tulln a smaller rival nicks off a few hazelnuts me. More precisely a giant rat.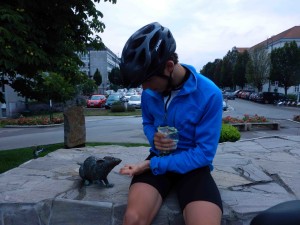 The weather today would feel the most as ungenehm. Always drizzling, dribbles, or it rains. I don't do that. In fact, I even love rain. Even when riding a bike. For me, rain sets always this incredible peace and quiet of the country, simply always again stunning and beautiful. The atmosphere is perfect, if still the fog over the slopes is wafting.
But also the cooling on your skin refreshed, just today, it's good. I found out that something. If I turn back one or two courses, for it but the faster step, I can increase my average speed loosely by 20 km/h to over 25 km/h. Then the kicking cost much less power, but more energy.
So I then easily nozzle towards Vienna and feel every time incredibly great, if I pass a cyclist after another with my kilo of heavy touring bike.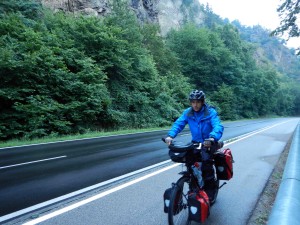 After about 630 kilometres I reach Vienna then on Sunday afternoon.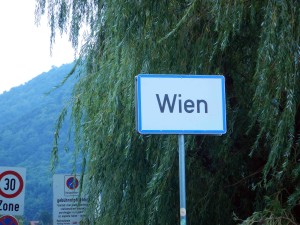 I drive direction city center, let drive me a bit through the town and find a vegan Café at once. All of a sudden I feel something. Hunger! After this has infected himself throughout the day, no time, I sit in the Café and ordering four dishes one by one. As well, it has rarely enjoying.
In the evening, I go to my hosts in Vienna, I find about hot showers. Here, too, everything fits perfectly. Because he's got a similar tour, we talk about our travel and I get some very helpful tips on the hand.
Monday I use them to look me a bit-Vienna. Here are a few impressions:
Belvedere Palace: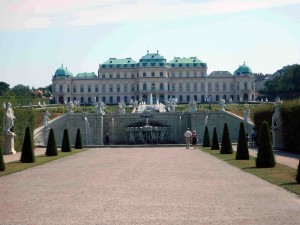 Charles Church: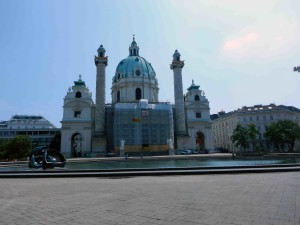 Stefan Cathedral: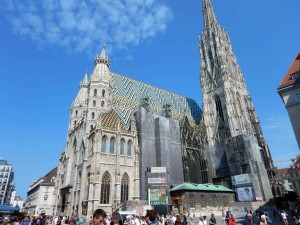 Mozart statue: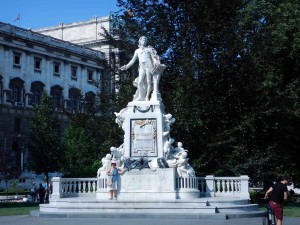 Street in Vienna: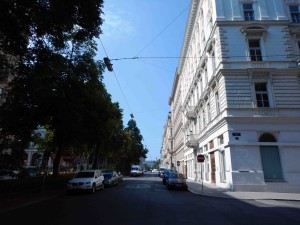 Vienna was the last large, German-speaking town on my trip. Especially in Eastern Europe, I will spend the next few days and weeks until I finally reach Asia.
Date: 02. August 2015-03. August 2015
Das könnte dich auch interessieren: