After I left Schazand, we head to Esfahan by a small valley. As I look back, I notice the approaching rain clouds. Bah! The weather I don't need now and compete vigorously in the pedals to drive the rain away.
So I then nozzle, but after a few minutes I get stopped by a car. Necessarily, the driver wants to invite me to dinner. Again and again I must refuse his offer because I still progressing and not want to come in the rain. He gives up then after a while.
I thought at least. Because a short time later he holds back next to me and held me a sandwich. According to the motto, if you can not come to dinner, then the food is just friends. I have experienced much hospitality, but even I'm gobsmacked.
For the rest of the day, I fall into a nice pace, really fast it goes through the landscape, until I, an hour earlier than planned, to reach the city of Khomein. I'm just only doing it to drive, because I heard of a moped rider will stopped and invited to stay.
With him at home turns out then he trained Muay Thai. As I tell of course, I can do taekwondo, what he believes that tonight is training and I with you can train. "After 120 kilometers?", is my first thought. I'm coming but still and ultimately the training I'm glad then but wonderfully, alone already for that reason, there again a few muscles in movement that are no longer were it. The coach takes even extra time to train me. The hand techniques are quite unusual here, that I can score at the leg techniques. At the end, I fight even against a Muay Thai fighter who also trained fighter and a Kung Fu.
The next morning we continue then. Then, at the beginning of yet a mountain high, and on the other hand I encounter strong headwinds. But not for long. The road soon turns 120 ° and for the rest of the day the winds will blow me forward, further, more and more into a valley.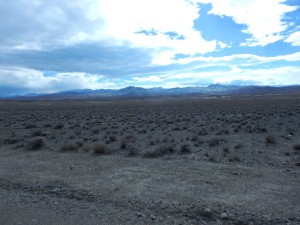 And this valley is difficult to surpass in beauty. A desert-like steppe runs through the Valley, which is a closed left and right in the distance from high, sand-colored mountains. Lunch and later afternoon sun on withered and dried shrubs that proliferate there times denser, even less dense seems hot. The scenery is accompanied by the traditional small villages. Sand, with patio and a ground floor only. Seems a bit it almost as would be stopped the time here. The whole thing gets a whole new appeal again as the evening then shows the scenery in his warm, orange light. Wonderful!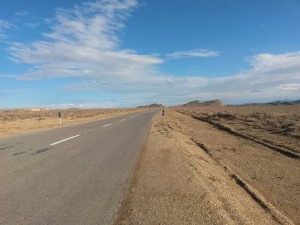 At dusk, I reach a town. I put myself on the main square to probe the situation and after a while, a small amount to me has rallied. The loudest among them loads me then, a young man with long, thick black hair. His two eyes look out funny, sparkling under this mane. And also, the key word is funny. Because everything for him is somehow funny. So far I've seen rarely laugh people.
Together with his brother, it's in the evening on motorcycles through the city. We go here and there and meet some people. The best I can deal with her cousin, which perfectly speaks English. Later it's still smoke the hookah with some English lessons.
The next day, he shows me then still the town's school and I sit down for half an hour with teachers and Director in the teacher's lounge. A taste from my school days floating in the air for me.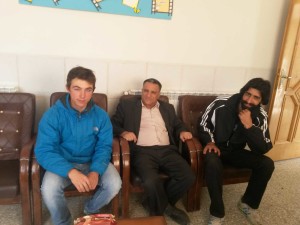 I have provided for today to come to Esfahan. And the signs are good. Almost completely flat, the road leads me to my destination. Only once I get briefly stopped by the police. Than this but seems that I keep a plastic packaging typical German style, later to throw them away, they are so happy, allow undisturbed pull me. And then there was still this man who told me at the entrance of the city: "I love gay, I love sex!" Still a comment necessary?
Arriving in Esfahan, I think after a while to look at my card. This is fortunate, because I think from a language Institute. An English teacher is attentive to me and promptly invites me to stay. I have to wait only until lesson to is his.
I'm comfortable there in a park, there's rattle behind a hedge. What was that? I walk out and see, überrolltes of a car, motorcycle, the rider lies motionless next to it. After a short time cares a lot to what is happening and the ambulance comes. I leave the accident and fall into thoughts.
How fast life can be over, how fleeting it is. So fleeting, almost like a dream. What is the of all the efforts, our efforts? A line between date of birth and date of death. Not so much more than status include experiences?
Because the English teacher is tired, can he me today but not host. But much better, he has two of his pupils asked, both at my age. Who says there not Yes?
At first, I still worry that the whole thing is a scam, but soon it turns out differently. We still go down in the evening the probing eyes of the mother of one of the girls something to eat. The next day, we can undertake something then to three. Together we're going to drive through Esfahan and the two show me around the city. We have fun lots of insane and understand us very well. What a luck that I accidentally held before the language Institute. In the evening before I go, they invite three other friends and we spend the evening five people. Thank you for the good time.
Date: 5. November 2015-10. November 2015